Digital Technologies at Rathgar Dental
At Rathgar Dental we have invested in the latest leading technologies to provide the best possible care to our patients. We now offer patients rapid access to state-of-the-art 3D CT equipment and digital scanning services.
Cone Beam Computed Tomography (CBCT)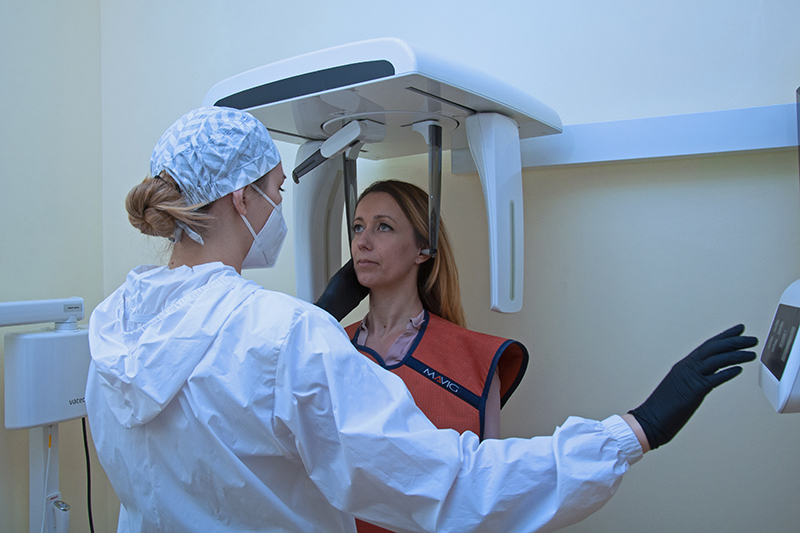 3D CBCT scans are usually used in the planning process to help your surgeon accurately plan the placement of your dental implants. It shows the exact bone depth, width, density and condition of your jawbone. Hence, it is the best way to establish whether you are suitable for dental implants and/or if you need auxillary treatment, such as bone augmentation.
3D dental CBCT scans also have many other uses, particularly in endodontics. A 3D image of the root structure of a tooth can help establish the reason why a tooth is not responding to the usual endodontic protocol.
3D digital intraoral scanner – Increased Accuracy, Enhanced patient scanning experience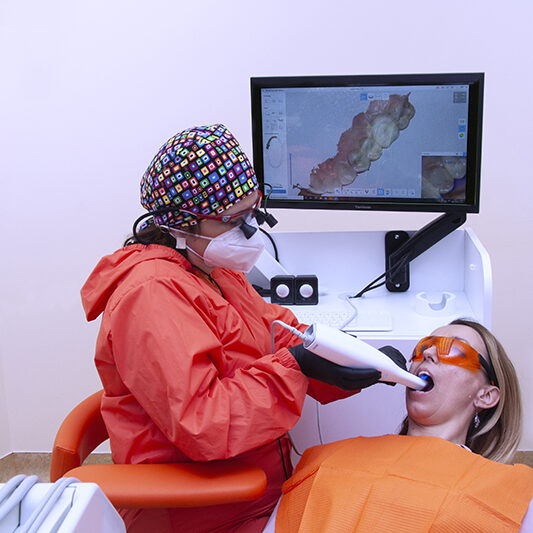 Intraoral scanning reduces procedure time and improves patient comfort in fixed prosthodontics and implant dentistry. The best thing about 3D dental scanning is the comfortable patient experience. Digital scanning negates the need to make traditional dental impressions. Today, with digital dentistry, you're saved from uncomfortable scenarios like gag reflex.
Intraoral scanners use the most advanced 3D imaging technologies that capture the exact shape and contours of the teeth. The image gets transferred directly to the digital lab where the crowns/inlays/veneers are manufactured by using advanced digital technology, resulting in the most accurate fit possible.
Book a consultation now: